Jose, Can You Pitch?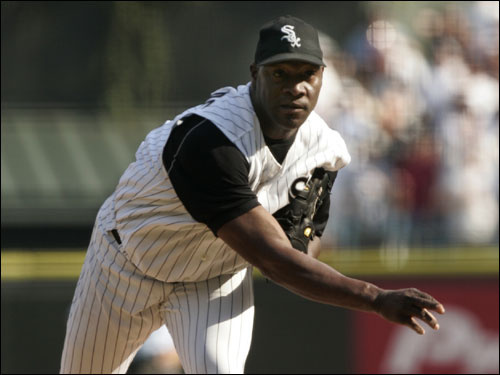 I feel like that Tom Petty song. I need to know (I need to know), I need to know (I need to know). I gots to know what is up with Jose Contreras. It seems he may miss a pair of starts while on the 15-day DL, but no offical word as of yet. Sore back. He's Cuban so he may actually be 52 years old. Who knows? All we do know for certain is that Contreras has probably been the best starting pitcher in baseball since last year's All-Star Break. Thirteen consecutive wins. 5-0 this year. Pretty much untouchable at the moment.
So we gots to know.
To remain positive, Charlie Haeger is the young dude who may come up from Charlotte for some spot starts and that could be interesting considering he's is a straight-up knuckleballer. That could be fun. If it's working. Haeger looked great in spring training and has been dominant for Charlotte this season.
Brandon McCarthy is always around as well if starts are needed. You know he'd be more than willing to start even as he bides his time in the bullpen.
That said, the Unknown Column would feel a lot better with Contreras healthy and doing his thing. Do it for Cuba, baby.