Champions League Groups Set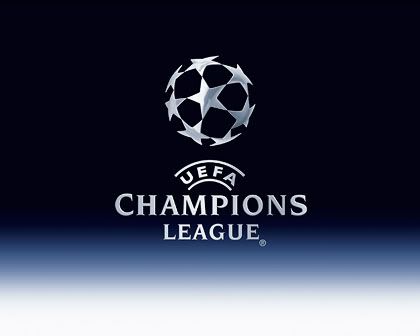 Do you know what my favorite part of the Champions League is?
I'll tell you. I love the fact that it's going to be SO FREAKIN' HUGE in the good ole US of A in the near future. Oh, it will be. Call me Nostradamus. I find it hilarious that while all those Americans who boo hoo soccer because MLS is weak and our national team continues to struggle, slowly but surely the EPL/Champions League is becoming the fifth major sport on these shores. It won't be long. And all the negative creeps won't even see it coming.
Crazy talk? Maybe. I'm sticking to my guns on this, though. I'm not putting an exact number out there, but in fewer years than you might think, the EPL will become a household name right here in America. And so will the Champions League. The process is already underway.
Just remember that the Unknown Column told you so way back when.
Anyway, the groups were drawn for the first stage of the 2006-07 Champions League so let's take a quick peek, shall we?
Group A - Barcelona, Bremen, Chelsea, Levski Sofia
Firt, this looks on paper to be the toughest group. Defending champ Barcelona and Chelsea are arguably the two favorites to win it all, so for them to be in the same group is a mouth-watering prospect. Furthermore, tell me you didn't laugh when it happened. Only days before the draw, Chelsea coach Jose Mourinho, as dead serious as always, was lamenting the fact that his team could be grouped with Barcelona. And then it actually happened. Hysterical. Granted, on a more serious note, Mourinho had a point. It's ridiculous that Chelsea has won the last two English titles and yet were a second seed while Manchester United, Arsenal, and Liverpool were all top seeds. That makes no sense and exposes a flaw in the system. That said, it was still hysterical. Of course, Mourinho can ease his pain by going out and buying the most expensive player he can find with Roman Amranovich's cash. Poor guy. This is like Joe Torre whining because the Yankees play in the same division as the Red Sox and the Red Sox are pretty good. Spare me.
Group B - Inter Milan, Bayern Munich, Sporting Lison, Spartak Moscow
Is it just me, or does Inter Milan suddenly seem all warm and fuzzy simply because they didn't get caught up in the Italian match-fixing scandal? Of course, I'm sure they were cheating, too. After all, they
are
Italian. But at least they had enough sense not to get caught. Bayern recently lost 4-0 to Barcelona in a friendly. The loss of Michael Ballack must be hurting. Still, if anyone other than Inter and Bayern advance, I'll apologize for every anti-Italian soccer comment I've ever made. I should be safe.
Group C - Liverpool, PSV Eindhoven, Bordeaux, Galatasaray
Very interesting group if only because I can see any combo of two teams advancing. Obviously, Liverpool is the favorite, but this group should be tight. Will Demarcus Beasley still be a member of PSV by the time the games begin? Will he see playing time?
Group D - Valencia, Roma, Olympiakos, Shakhtar Donetsk
Quick! I'm starting up the Shakhtar Donetsk bandwagon. Who's with me? Valencia plays in what is arguably my favorite soccer stadium on the globe. I just thought I'd throw that out there. This group, overall, is weak.
Group E - Real Madrid, Lyon, Steaua Bucharest, Dynamo Kiev
Lyon caused a stir last year by thrashing Real Madrid 3-0. Don't expect a repeat, but Lyon remains the most underrated team in Europe. It's a shame their players keep getting plucked away from bigger, richer clubs. I'd like to see what they might accomplish with all their weapons. As it stands, yours truly has become a massive fan of Lyon and my Champions League support is strongly with the Frenchmen. (Oh, why do I hate America?)
Group F - Manchester United, Celtic, Benfica, FC Copenhagen
Interestingly, despite being two of the biggest clubs in the UK for decades, ManU and Celtic have never met in a real competition. Benfica knocked ManU out of the Champions League last year. Now they meet again. Wayne Rooney may be seeking blood. Literally. He's already soured on the Portuguese people as a whole, for sure, following his row with Christiano Ronaldo. Don't you think? Copenhagen pulled off a huge shocker a few days ago by ousting Dutch power Ajax Amsterdam in a Champions League qualifier. You know I'll be rooting for the small Danish club to pull off similar upsets in this group, though I wouldn't bet on it.
Group G - Arsenal, Porto, CSKA Moscow, Hamburg
I'll be rooting for CSKA Moscow if only because their star player has one of the coolest names ever - Wagner Love. Dude's a Brazilian playing Russia. With colored dreads. I'm a big fan. If I ever have a son, I'm pretty sure I'm naming him Wagner Love. Nah, I'm positive.
Group H - AC Milan, Lille, AEK Athens, Anderlecht
This should be a stroll through the park for AC Milan, which is a damn shame. Hell, it's a damn shame the cheating Italians were even allowed into the Champions League in the first place. May they fail horribly. May the wrath of the soccer gods come down upon them. Freakin' Italians. By the way, how is it that so many Greek teams are in the Champions League? This is absurd. We all know Greeks can't play soccer.