You Saw This Coming, Right?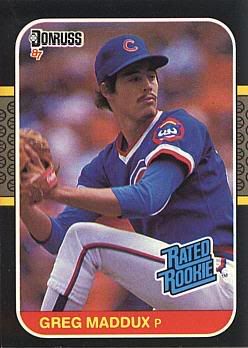 Since leaving the Cubs for LA, Greg Maddux has pitched a total of twenty innings and given up only two earned runs. Nine hits, period. In his Dodger debut he was pitching a no-hitter into the seventh inning before a rain delay ended his evening. On Sunday he pitched eight innings of shutout ball. Maddux has his mojo back
just
like
that.
You knew this was going to happen as soon as he left the Cubs, right? The saddest part is that Maddux was pitching great to open the season before his fate, along with the Cubs, went downhill in a hurry. It's like the Wrigley malaise infected him and only escape was the cure. He was ready to go and the simple aura (stink?) of the Cubs was too much for even the Masterful Maddux to overcome.
The Cubs have now let Maddux go...twice. Twice. Two times. One. Two. The Cubs are a reality so much funnier than fiction.