Let's Go, Buehrle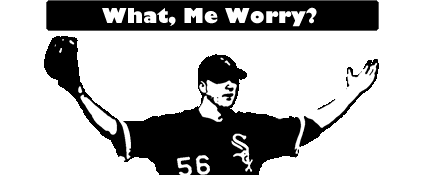 OK, as hard as I've been on the White Sox lately, I think I should be fair and point out that the starting rotation pitched three consecutive gems in Boston. John Garland, Javier Vazquez and Jose Contreras combined to allow just three earned runs in 22 innings.
Wow. That's filthy and that's exactly the type of performance that frantic Sox fans have been waiting for from the rotation that was widely lauded as the best in baseball but has been far from living up to such high praise.
Mark Buehrle is up tonight as the Sox return home to face Cleveland. Buerhle has struggled as much as anyone to find consistency, and returned to Chicago early to have an MRI done, but let's hope he can keep the starting rotation rolling. That would be exactly what is needed.
Here we go now.