Tonight's Likes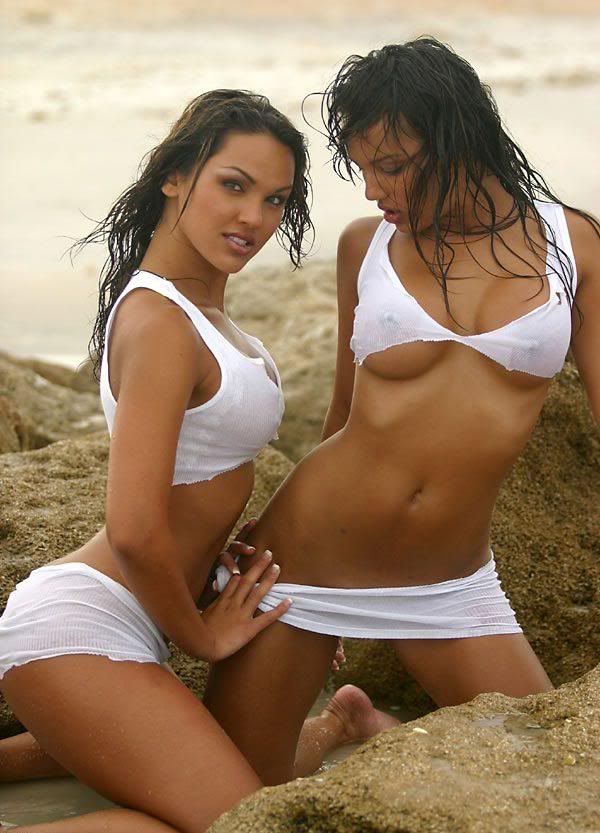 Recently, the Unknown Column has been absolutely
drilled
with hundreds - nah, more like thousands - of e-mails from curious and concerned readers who've been wondering what happened to the daily "Tonight's Likes" section.
You remember that, right?
That's where everyday I place a few bets on an assortment of games, place my picks in here, and then keep track of my won-loss record for all the world to see. And then just to top it all off, my picks are everyday accompanied by a photo of a scantily-clad hottie (or two), which is the best part, naturally.
Well, the truth is I don't often bet on baseball so my gambling takes a severe downturn during the summer months. But now that football, thankfully, is back, and with basketball soon to follow, so will be the daily "Tonight's Likes" posts...and yes, so will be the scantily-clad hotties. Rest assured. And enjoy.
Dolphins (+1) at Steelers. The NFL is back. Oh, glorious day! Unfortunately for the Steelers, Ben Roethlisberger won't be. Charlie Batch gets the start and Nick Saban's 'Phins, a very common chic pick as this year's surprise team, take full advantage. I was also going to place a bet on the over/under for which quarter Daunte Culpepper's knee goes out, but nobody is offering that wager. Oh, well. (The third quarter.)
September record:
0-0
January:
24-15
February:
22-21-1
March:
60-58-1
April:
26-23
May:
18-17
June:
1-1
Year-to-date record:
151-135-2