International Week Upon Us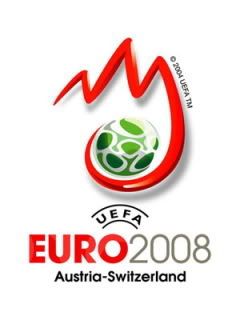 The domestic leagues around the world take a break from Satrurday through Wednesday so national teams around the globe can gather and play some games, most notably in Europe where qualification for EURO 2008 continues.
The Unknown Column loves international weeks. Sure, it's awesome to watch the richest clubs round up insane amounts of talents and battle each other, but there's just something about seeing dudes don the jerseys of their country that has always, always been my favorite thing in sports. Well, that and NFL cheerleaders.
Here's a roundup of some the more notable games:
Saturday, October 7
Belgium at Serbia:
Interesting game as neither is that bad and one, along with Poland, is likely bet to push Portugal in Group A.
Ukraine at Italy:
Rematch of the World Cup quarterfinal here in Group B. I don't have a good feeling about Roberto Donadoni as the Italian coach. They have one point from two games thus far and I'll love - LOVE! - to see that struggle continue here. Fuckin' Italians.
France at Scotland:
Damn, Group B is stacked. When, if ever, will the Scots return to form on the international stage? A win at home here would go a long way in doing just that. France coming off impressive win over Italy.
Greece at Norway:
Group C is a joke, but both Norway and Greece have max points right now and both have to be considered a legit threat to win it, which is wrong on so many levels. Hey, I had a bad, bad dream once that Greece won EURO 2004. Then I woke up and laughed at the absurdity of it all.
Ireland at Cyprus:
The lads get rolling here after hanging tough in Germany in their opener, a 1-0 loss. Gonna be a rout, baby.
Macedonia at England:
Things should go more smoothly for the Brits in Old Trafford than they did in Macedonia recently. Allegedly, Steve McClaren will try a new, more attack-minded lineup, meaning he may have learned from the biggest mistake of his predecessor, Sven Goran Erickson. But we'll see how that goes. McClaren isn't the first coach to vow to be more offensive only to revert to a defensive shell...yet again.
Israel at Russia:
Israel has max points from two games, meaning their surprising WC 2006 qualifying campaign may have been no fluke. But you know Russia is improving everyday under Guus Hiddink. The Ruskies will be tough. Soon. Real soon.
Northern Ireland at Denmark:
Northern Ireland is coming off massive upset of Spain and could be a group spoiler. Danes have qualified for every EURO since 1992, which they won, and are looking to bounce back from missing the World Cup.
Spain and Sweden:
One of the biggest games of the week. Spaniards could spiral if they lose again on the road, which is possible. Raul will not be on Spanish roster for first time since 1964.
Netherlands at Bulgaria:
Coaching matchup of two of my all-time favorite players - Marco Van Basten vs Hristo Stoichkov. Bulgaria scored twice in final minutes to tie at Romania and if they get some points here they may start feeling good about themselves. Could be a spoiler. Stoitchkov is a fuckin' madman and I love it.
Wednesday, October 11
England at Croatia: First big test of McClaren era. Should be a tricky trip.
Czech Republic at Ireland:
Aye, the lads needs this one. I've already got my face paint on. Huge, huge, huge. Landsdowne Road will be rockin'.
Scotland at Ukraine:
Which team stays with France and Italy in this group? Which falls by the wayside?
Portugal at Poland:
Two World Cup teams. Could be tough trip for Portuguese.
Germany at Slovakia:
Germans unlikely to reach double-digits again.