Looking Good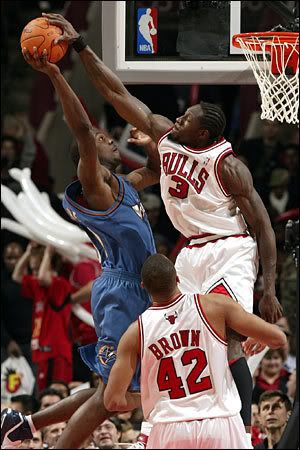 The Bulls beat the Wizards 87-86 last night in their preseason opener. There isn't really much to say about the game, but seeing Ben Wallace wearing the Bulls duds in game action for the first time sure was nice, eh?
Rookie first-rounders Tyrus Thomas and Thabo Sefolosha looked quite spiffy them damn selves.
This Bulls season is going to be awesome. I can feel it.