Who Knew?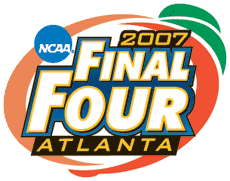 Um, was anyone else unaware that the college basketball season is, like, officially underway?
No, really. It caught me by surprise. There's games being televised tonight on ESPNU and everyting. The Coaches vs. Cancer Classic. I had no idea. I was flipping through Sports Illustrated last night and saw an ad for the games and, of course, was pleasantly surprised. The coming rush of college hoops is never a bad thing.
Here's an ultra-quick look at some of the local teams:
Illinois - Yeah, I know they lost Dee Brown and James Augustine and a few growing pains surely await. And most most prognosticators seem to be picking the Illini to finish somewhere near the middle of the Big Ten after dominating the conference for the past few years. Hogwash. This team should be much more balanced and I guarantee you Bruce Weber has it competing for yet another conference title. If a team as good as the Illini has been can be cosnidered a surprise, this team may fit the bill.
Southern Illinois - This is legit top fifteen team. No, I'm not crazy. Trust me. The Salukis return everybody and are the real deal. I'm not exaggerating when I say that the Sweet Sixteen (or beyond?) should be a serious goal.
DePaul - Don't look now but Jerry Wainright has quietly landed two Top 50 recruits. Who knew he could recruit? Granted, they won't be ready until next year, but the Blue Demons have some talent on hand already. A move out of the Big East basement awaits and an NCAA bid may not be that farfetched. Oh, when will the DePaul glory days return? Patience, my friends, patience.
Loyola - Blake Schilb may be the best player you've never heard of. The senior led the Ramblers to their best season since 1984-85 last year (19 wins) and this year he'll average 20 points, earn some All-American recognition, and posiibly land Loyola in the Big Dance as Horizon League champs. You'll hear about him soon enough.
UIC - Ah, my boys - we're the Flames, not the Flamers! - after five straight winning seasons, should once again be a factor in the Horizon League. Othyus Jeffers is a beast. A poor man's Charles Barkley. Too bad he isn't a few inches taller because he's a gladiator in the paint, with some outside skills, as well. After earning some newcomer honors last year, he'll cement his name on the scene in 06-07.